Actually... think I made one before, but this one's kinda different now...

EDIT: oh yeah Free's a nickname of mine =]

Well time to gather what I've done so far.




Well I'm sure everyone's seen this by now. This is the first person I've made in this sprite style. Thing is, I don't know her name or anything like that... I'll see what I will come up with eventually. Still not entirely satisfied with how she looks, so eventually I may change her around a bit.



hint: I like wearing brown... Mostly chocolate brown though.



EDIT: HaHA!!! I have a name. She'll be called Eithne from now on! =] Eithne is an Irish name (I love their names) and translates to kernel.
But I'm very much... idk, I guess you could say nature-oriented and so therefore I love it!!! =D Translation or no translation, I still like that name (idk how to pronounce it though)

EDIT EDIT: Okay so I found another site that says... ardent or fiery....


This is not entirely my work. Pheonix designed her for the most part. I just added that cloak thingy and her gem as her brooch. On her right arm (her right not yours =D), I added those strap thingies. The rest is all Pheonix. She is Catherine/Cathy. Pheonix's character.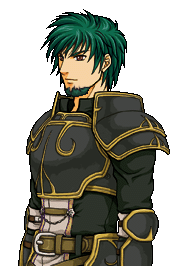 This is Vladimir. Love that name. This is also Pheonix's character, but I designed him. Like the beard lol =3

For now that's all. Mostly you'll be seeing Pheonix's characters. Once I finish up with that, I'll try create my own people.

Hope you enjoy!
Edited by Freohr Datia, 14 December 2010 - 05:41 PM.