Fire Emblem
Immortal Sword
Also called FE7x. Which is not even a hack what is it doing in "ROM Hacking"
FE7x is a prequel to Blazing Sword. Normally there would be a blob of text here about the story and features and stuff, but
the FE7x site
pretty much covers all of that handily. So instead have a bunch of screenshots and a video.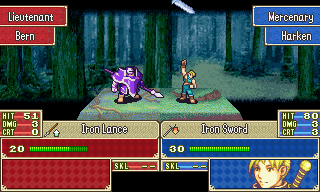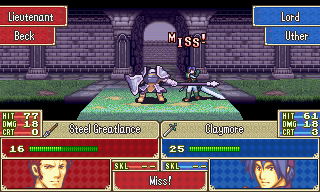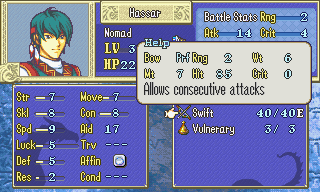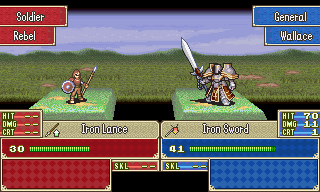 And there's a
new demo
RIGHT NOW, so get on that?
FE7x Demos
Current version: 0.5.0.2 (Aug 27, '15)
Edited by BwdYeti, Today, 09:45 AM.