Download Version 0.20 Patch Here.
...

Buh...




I don't...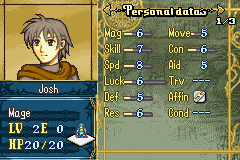 Wait....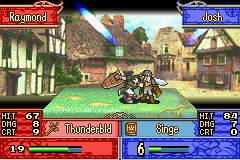 WHAAAAAAAAAAAAAA!?

So, in case you haven't guessed, yeah, I'm starting FE: A Sacred Dawn over.

It was a while back when I realized that no work was getting done on ASD, too many thought processes of random crap, so many things to work on still, and a desire to try and make everything better. So, I just basically said "fuck it" and decided to start fresh. This time, I had a little more to go on and a lot more to utilize. Also, due to personal problems, I withdrew myself from the internet for a bit and worked on this in secrecy.

So, basically, I'm going to start completely from scratch with a new story and everything. Same premise, mostly, we've still got Julie and Josh running around being themselves while trying to stop Zephiel, but there's gonna be more than the standard. I don't think there will be any mention of the Sacred Stones this time, Zephiel's role is going to be a bit more...expansive, and Ruby even moreso. Micaiah and pals will still be there, as will Begnion, and, well...we'll kinda go from there. XD

Right now I've got the Prologue and Chapter 1 finished, thanks to my, uh, hiatus. I expect progress might be a little bit more steady in the future, and a lot more steady than it has been in months past. I've got some help in various degrees, mainly from Josh(Lord Glenn), but others have pitched in. If you want to(and can) help make ASD shine, you are more than welcome to! I appreciate any help I can get to make this move faster, though my main problem will forever always be animations. I can do most other graphics on my lonesome, but anims take too long, so...


And a video of the Prologue here
Anyway, here we go, guys. It's a new dawn on the horizon! Let's make this work!
Edited by Mage Knight 404, 19 May 2013 - 07:58 PM.