Yeah I know that I started an Emerald screenshot playthrough last time but I wanted to make a challenge playlog instead. I will be updating that other one once I recover back all my screenshots but for now I present a Sapphire Nuzlocke! (because Emerald is harder than this). Also I'll play everything by ear and I don't know if I'm gonna win or lose this challenge so don't destroy me if I do. :)
Anyway, I call my dude Racer and I hit Littleroot. If I'm gonna be nuzlocke master might as well make a name for myself already amiright? I waltz through to May's house and then I hear Birch is getting rabies.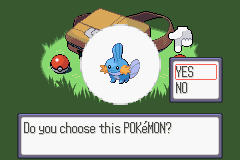 Someone's gotta kill Wattson and Flannery right?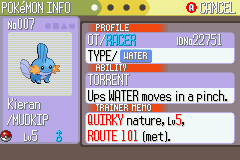 I might've liked something though.
Ok so Poochey was a waste of time and I go over and level grind to level 8. (Hooray frameskip!) Now May was a total pushover and I two shot it with Tackle. Mudkip's such a bro :D. I go over to the next route and...
BAM a Lotad!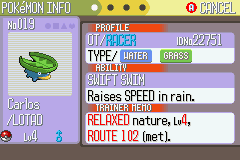 Fuck... - Spd I name him after a good friend of mine who happened to want to be called a Lotad.
I do some more grindin' and get Lotad to level 8 and get Absorb <3. This is gonna be fun >:) I just sweep through the trainers with Lotad and Mudkip so I could get to the next town.
OK so Paps here tells us to take care of Asthma here and he fucking finds a fucking Ralts on his first try. Nintendo =
. Whatever, i just go through town and do some shopping then head out over the horizon.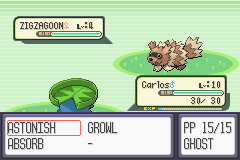 New Pokemon commence! its a... Zigzagoon :(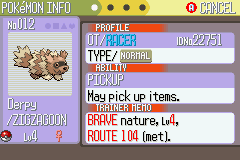 Fuck too many - Spd!
Goin' through some more and a fucking Rich Boy pulls out a Full Restore. Stupid upper class. I look over to the woods and see how I'm gonna do this shit...
Taking a break here and I'll update daily :).