Recently, the official Japanese Fire Emblem Twitter posted about another batch of Fire Emblem merchandise, this time releasing during December 2018.
The merchandise in question is published directly by Intelligent Systems, similar to the merchandise from April and May. Below, you can find all the details in English!
Pin Badges – 600 Yen each (excl. tax)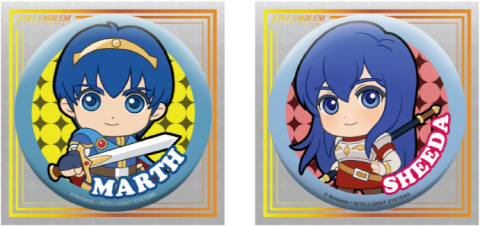 These are highly collectible badges (75 mm in diameter) that you can wear to show off your love for a character. This time, there are new designs for Marth and Caeda, the OG hero and heroine.
Masking Tape – 800 Yen each (excl. tax)
These are pairs of decorative masking tape featuring portraits and maps from Blazing Blade and Shadow Dragon. There are three different sets available, each including two tapes.
Clear File – 350 Yen each (excl. tax)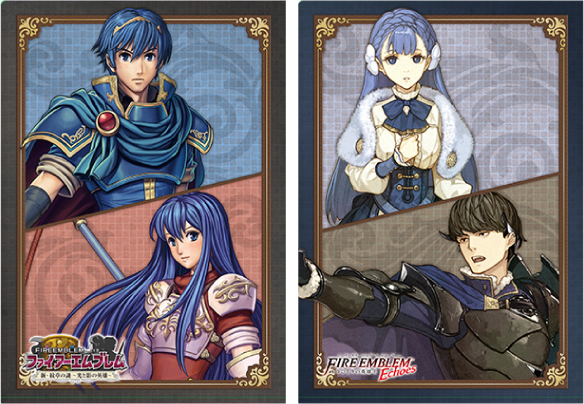 Again, these are popular with collectors in Japan. They are very thin A4 translucent folders that you can use to hold pieces of paper. There are two designs available: Marth and Caeda from New Mystery or Rinea and Berkut from Shadows of Valentia.
Tapestry – 2,800 Yen (excl. tax)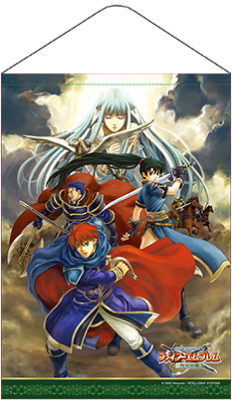 Whereas the above are very budget-friendly options, this A2-size tapestry is probably more for hardcore collectors. The featured artwork is the main visual from Blazing Blade, with Eliwood, Hector, Lyn and Ninian taking the spotlight.
That's all, but at this rate, there's a good chance there will probably be more general merchandise announcements in 2019.