If you're paying attention to social media, you'll know that the new Tempest Trials+: Familiar Faces is coming soon. How might you know this? Well sure, the announcements hinted at it, but there's also the new Event Calendar that's been posted, covering expected activity until late November.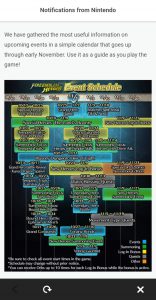 Additionally, the next Tempest Trials+ 40%  bonus units have been revealed. These units will all receive an EXP and SP boost (x2).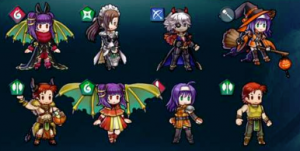 What is a bit strange is the specific mention of Myrrh: Great Dragon being announced to be part of a summoning event. The Calendar mentions an incoming Bound Hero Battle, featuring Myrrh and Ephraim, so we can assume that this is why. Regardless of the semantics, our Bonus Units for the next TT+ include the aforementioned Myrrh: Great Dragon, all of the now-available seasonal unit variants (Kagero, Mia, Myrrh and Niles) and the base versions of Mia and Dorcas.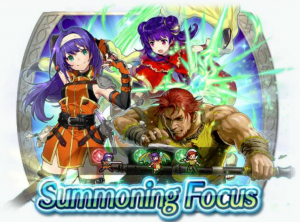 This, of course, means that a new Summoning Focus, Tempest Trials+ is available, and it features the original Dorcas, Mia and Myrrh units.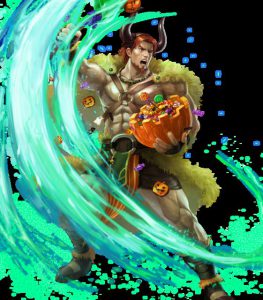 This, as well as the TT+, will be running from October 14 until October 24, and promises Dorcas: Pumpkin Smasher (a green axe armor), and the Brazen Atk/Res + Darting Stance Sacred Seals.
That's not all, because the first Heroic Feats event is now upon us. If the entirety of the Heroes community can collectively accumulate ten million deployments of a Fury user, then a nice reward is in it for Summoners. As of right now, until the next day rollover, Fury deployment points are doubled, for this event. Super cool!
Wrapping things up, includes a new Tactics Drills. Don't pass these feathers up!
There's a lot to keep us busy during October, so get those Tempest teams ready and best of luck!