Last year's Spring banner "Hares at the Fair" is being run once again.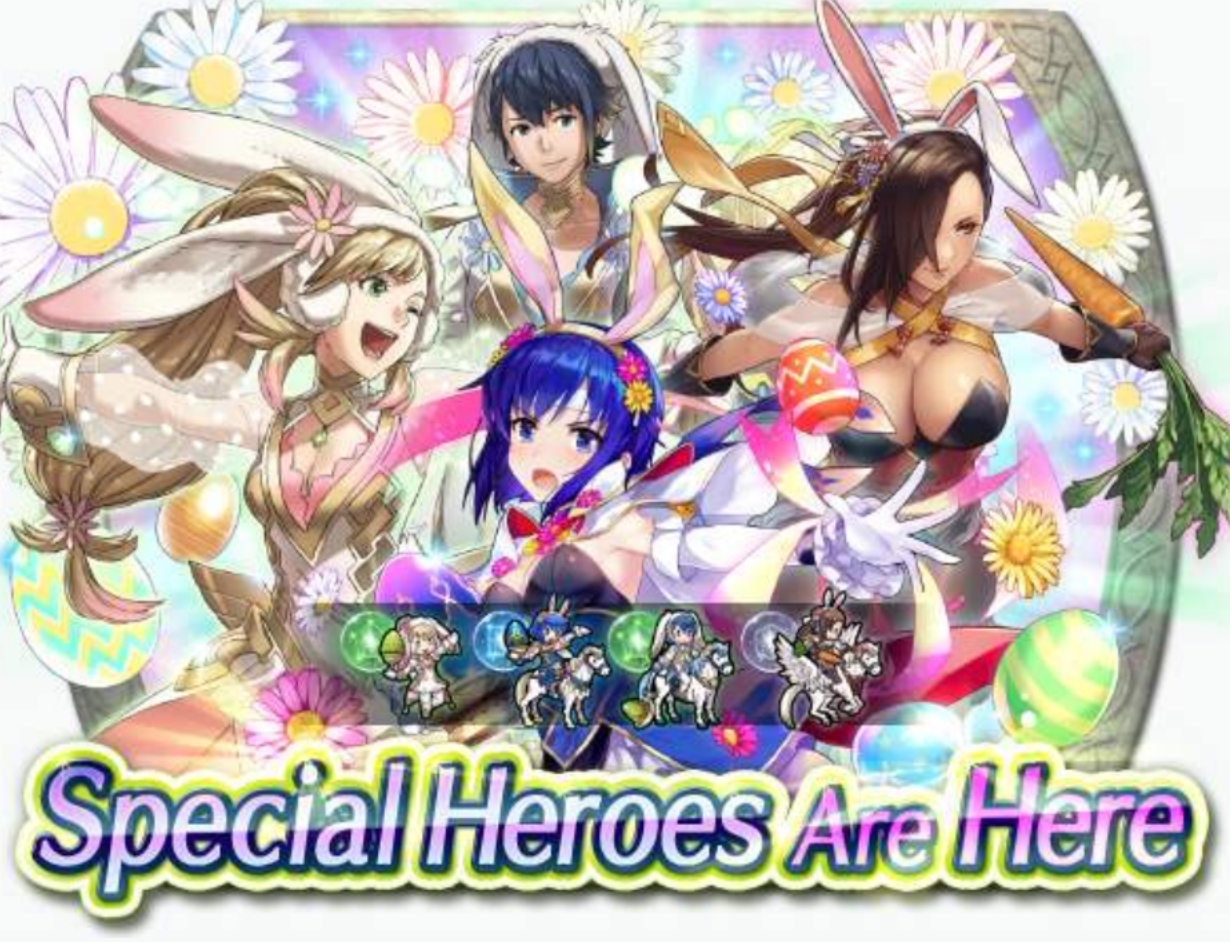 If you missed the opportunity last year, now's your chance to go for one or more of these Heroes, should they tickle your pickle. Catria: Spring Whitewing, Alfonse: Spring Prince, Sharena: Spring Princess, and Kagero: Spring Ninja are available from today until the 21st of April, 6:59am UTC.
Click on "Read more" below for information on the upcoming Tempest Trials+.
Some more information was released on the upcoming Tempest Trials+. It will begin on the 23rd of March, 7:00am UTC, and the following seals will be given as rewards for your progress: Warding Stance and Spd/Res Bond! These, along with your usual Tempest Trials+ rewards (Orbs, Feathers, etc.) are expected, along with 1×4-Star ad 1×5-Star copy of the previously revealed Loki: Spring Trickster.
Bonus Heroes for the upcoming Trials are shown in the image below.
Use any one or more of these Heroes for a 40% boost to your final score after each Trials run. If you don't own any of them, your best option would be to aim to unlock Loki, then use her as part of your team. Or, you could try to summon one of the other Heroes from one of the two currently running Spring banners (note: Kagero: Spring Ninja is not a Bonus Hero for this event).
The event ends on the 2nd of April, 6:59am UTC.
Also released today: A brand new Skill Studies Tactic Drill, titled "Sound of an Argent Arrow." It's just Klein and Sophia with their new weapons/refines against a hoard of enemies. Good luck!