Iconic Fire Emblem hero Ike will be made into a scale figure.
Hobby product manufacturer Good Smile Company's virtual exhibition event Wonderful Hobby Life for You 32 (or just WonHobby 32) is underway, and with it brings news for fans of collector's items—in particular one that's sure to be very exciting: a 1/7 scale figure of Ike from Fire Emblem is "coming soon".

The official image representing the Ike scale figure, consisting of only a preliminary illustration.
It's seemingly based on his Hero class from Radiant Dawn, with Ragnell sword in hand.
Debuting as the central lead in Path of Radiance and later playing a major role in Radiant Dawn, Ike's tremendous popularity owes much to being a playable fighter in Nintendo's Super Smash Bros. series since 2008's Brawl. Since then, Ike's many other appearances (including but not limited to his several variations in Heroes) have led him to becoming ubiquitous with Fire Emblem as a whole.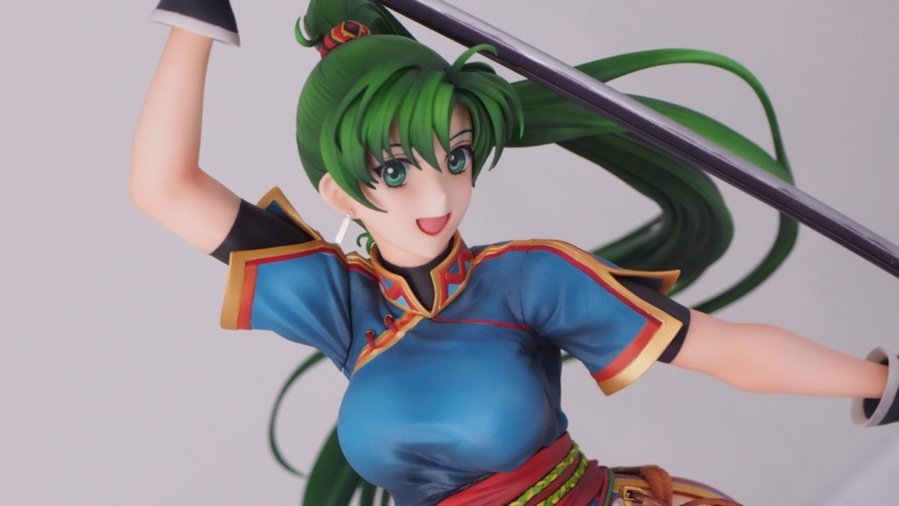 Scale figures have been produced for recognizable and marketable characters.
It can be said that Ike being released as a premium product serves as a testament to his widespread appeal, similar to Lyn, who is also on the way as a scale figure later this year. In recent years, Ike and Lyn had proven their popularity by ranking on top in the very first Fire Emblem Heroes Choose Your Legends event, where droves of fans voted who they wanted to see make special appearances in the mobile game (resulting in Ike: Brave Mercenary and Lyn: Brave Lady).
Not much else is known about the Ike scale figure for the meantime, but we do know that parent developer Intelligent Systems is handling its production like with Lyn, so it's expected to turn out in high quality. Also, while not yet directly confirmed, fans agree that series artist Senri Kita drew the preliminary artwork and is supervising the figure's development.
We'll follow up with more updates as they arrive, including price and when exactly Ike will release.