During April 2023, empty will be releasing a bunch of Fire Emblem Engage merchandise, including acrylic stands, a tapestry, acrylic key holders and square can badges.
As usual, these products are Japan-only, but you can probably find them at good import stores like AmiAmi.
Acrylic Stands – 1,980 Yen each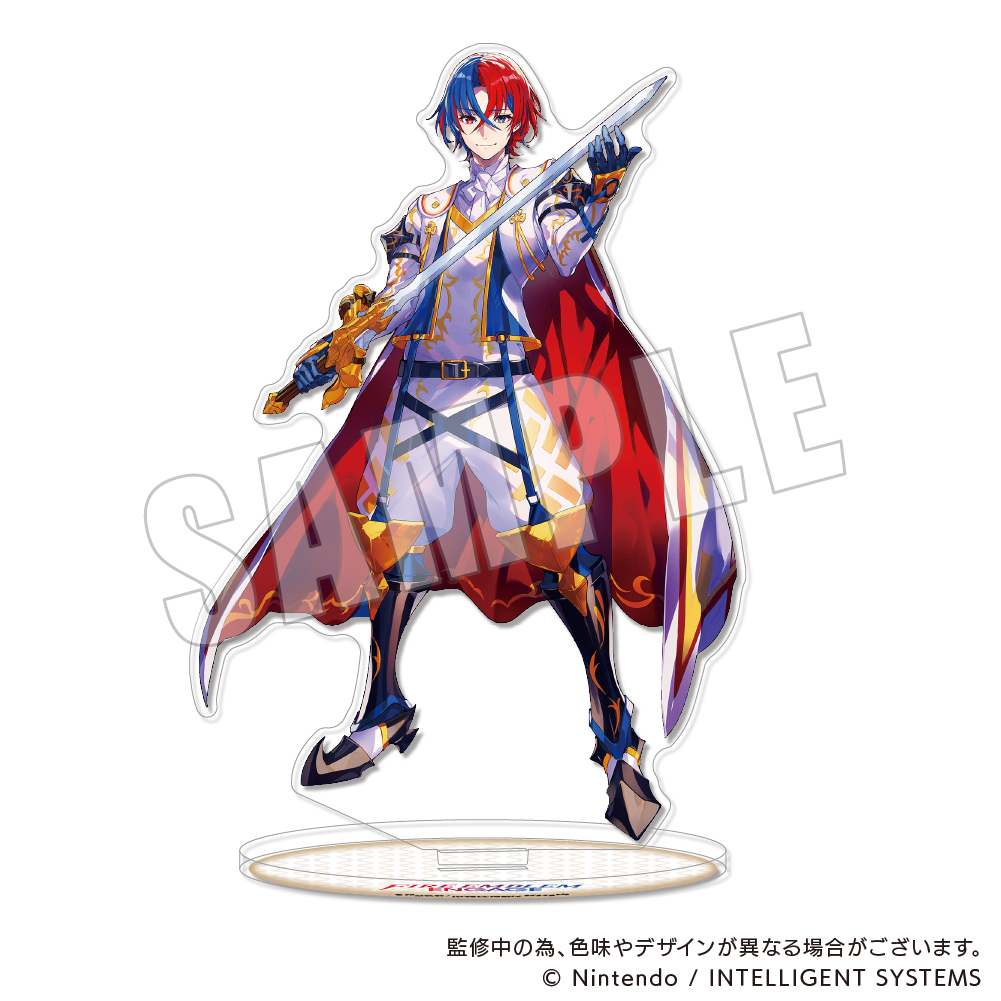 These measure around 130 mm tall.
Three designs are available: male Alear, female Alear and Marth.
For reference, Nintendo of America is offering slightly different acrylic stands via their sweepstakes.
Acrylic Key Holders – 880 Yen each
These measure approx 30 mm x 60 mm x 8 mm.
A whopping 56 designs are available, covering all of the playable characters, Four Hounds, Lumera, Sombron, Sommie and non-DLC Emblems.
Oddly, Alear, Alcryst and Timerra have their Japanese names written in English, while everyone else uses their official English names. I believe this matches the game's Japanese website. Well, consistency has never been their strong suit.
Square Can Badges – 550 Yen each
These measure approx 44 mm x 70 mm.
Likewise, there are 56 types to choose from.
The playable characters (minus one, plus Sommie) feature their Ally Notebook stamps, while the Emblems feature their rings.
Tapestry – 3,300 Yen
This one measures 728 mm x 515 mm (B2 size) and is made of polyester.
As you can see, it features the game's main visual, with the two Alears, crown royals, Emblem Marth, etc.