Last year's Spring banner "Hares at the Fair" is being run once again.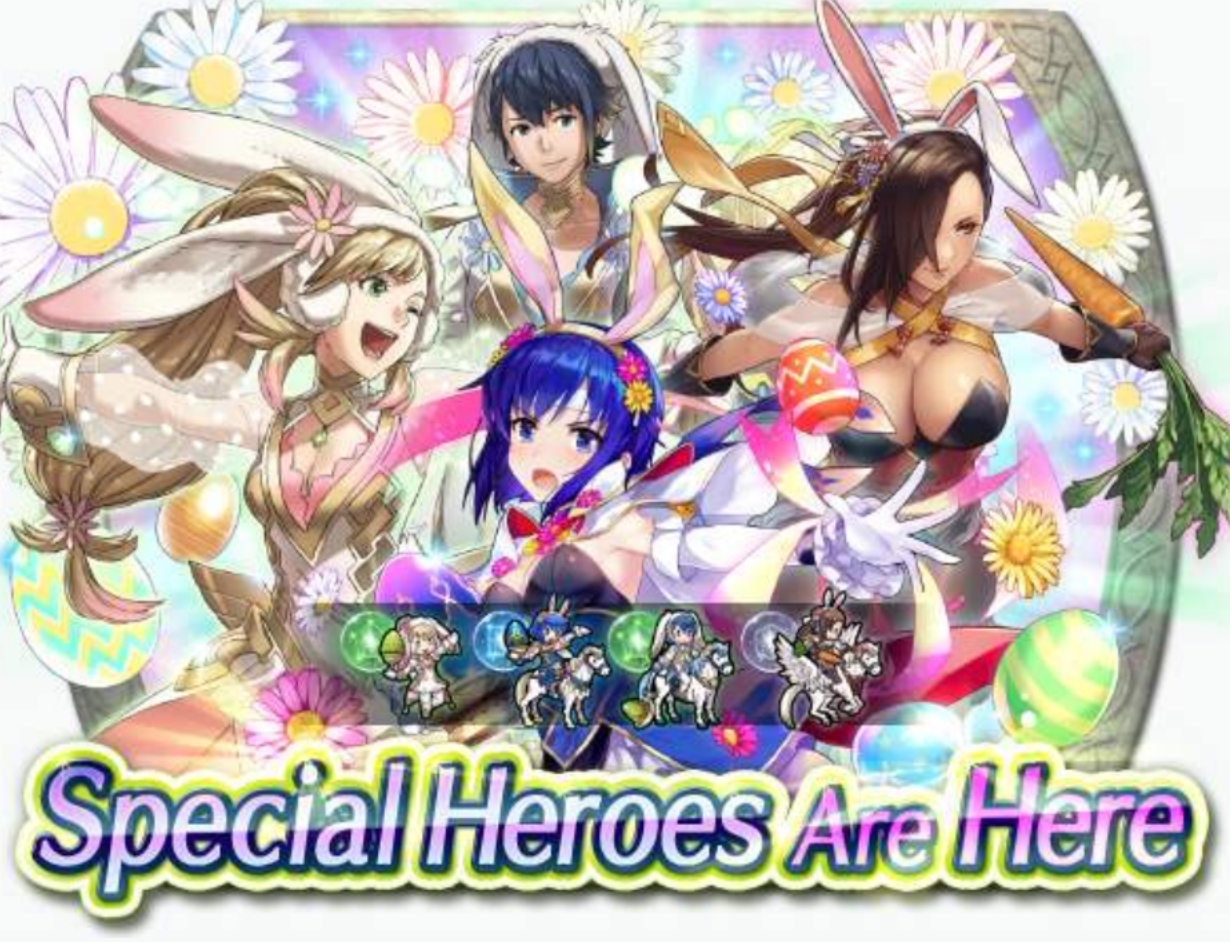 If you missed the opportunity last year, now's your chance to go for one or more of these Heroes, should they tickle your pickle. Catria: Spring Whitewing, Alfonse: Spring Prince, Sharena: Spring Princess, and Kagero: Spring Ninja are available from today until the 21st of April, 6:59am UTC.
Click on "Read more" below for information on the upcoming Tempest Trials+.