Today is the 5th Anniversary of Fire Emblem Heroes. As well as various in-game celebrations, Intelligent Systems will be releasing a jam-packed 5th Anniversary Memorial Box in Japan on 31st August 2022.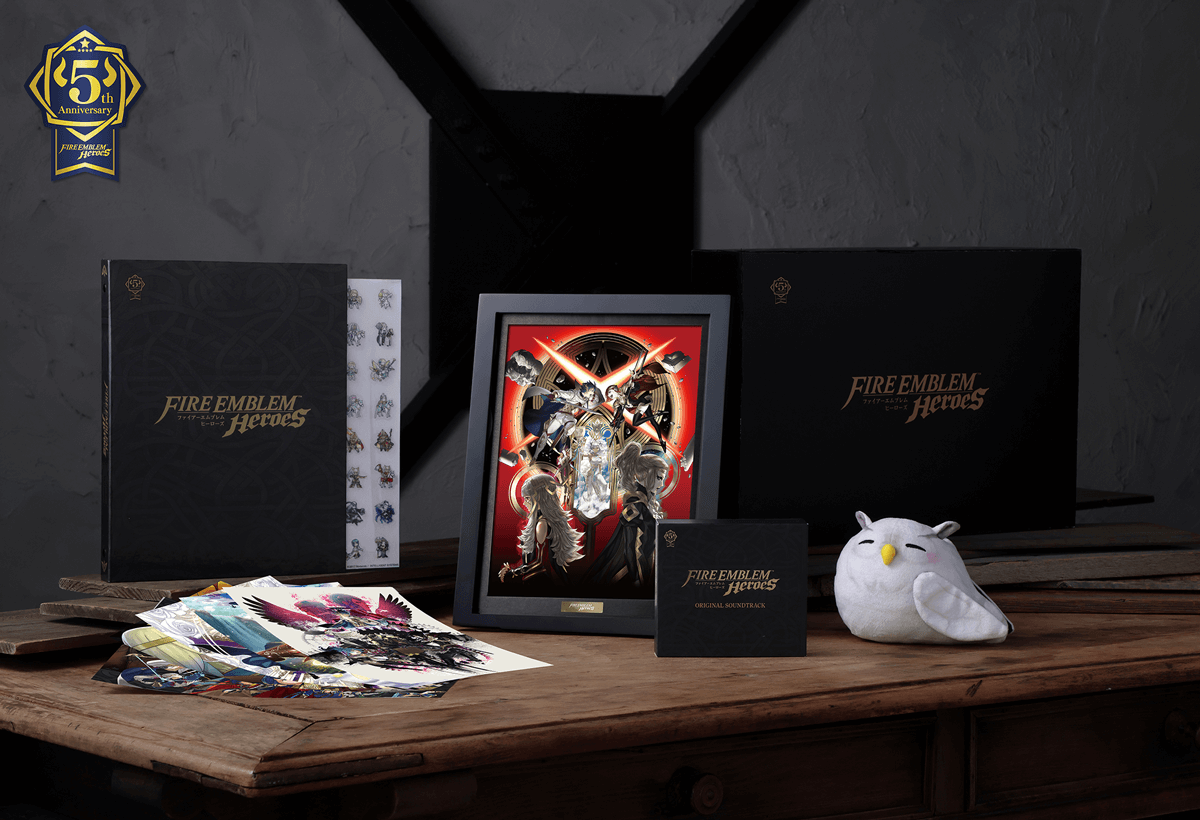 The box includes a 4-disk soundtrack, set of 7 art sheets, a chibi Heroes sticker book and a Feh plush smartphone stand. It'll cost 16,500 Yen (including tax). Pre-orders are open now until 31st March 2022.
Original Soundtrack
Design pending (obviously).
The soundtrack contains 78 pieces of original music used in FE Heroes, split among 3 disks. These include the music that appears in the opening movies, plus the Japanese and English version of "Flower of Ice".
The 4th disk is a DVD with 10 hours of music from past Fire Emblem games that also appear in FE Heroes.
Also comes with a full colour 8-page booklet.