During today's Cipher live-stream, the hosts showed off some new Fire Emblem merchandise for sale at the Fire Emblem Expo event on 4th May 2019.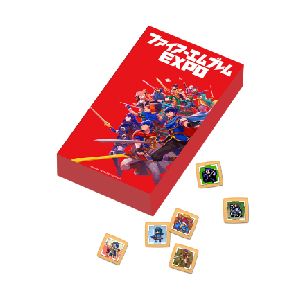 In case you missed the memo, Fire Emblem Expo is an event for fans, taking place at Zepp Tokyo in Japan. It's not Fire Emblem's version of E3 by a long shot; rather, it focuses on providing fun experiences–and that includes shopping!
Conveniently, Intelligent Systems will be taking pre-orders for most of the merchandise, so you don't need to stress out on the day of the event. Pre-ordered merchandise can be picked up at the venue or delivered to your house. Pre-orders are open until 3rd March 2019.
Tickets for the event aren't required for pre-ordering or ordering from the event venue. Essentially, the merchandise stalls are outside of the event itself. However, stock is limited–once pre-orders run out, it's first-come-first-serve on the day of the event.
In addition, two brand new drama CDs were announced, focusing on Blazing Blade and Radiant Dawn. These will release prior to Fire Emblem Expo, on 17th April 2019, but will also be available from the expo. For more details, please scroll to the very end (or click here).
Now, on to the goodies…