To round off the week, the official Fire Emblem Twitter shared an overview video detailing Emblem Byleth's abilities.
Time for another mini Fire Emblem Engage analysis!
Before that though, let's warm up with some info on Emblem Energy and chests.
There are spots on the map where "Emblem Energy" has gathered. If a character synced with an Emblem ends their action where there's Emblem Energy, their Engage count will be fully replenished. If you want to Engage a character, be sure to place them on an Emblem Energy.
Chests contain items inside them, which can be obtained by using the "Chest" command when adjacent to them. If the chest's contents have been stolen by an enemy, you can get them back by defeating that enemy before they make their escape.
Also, a profile for the man himself: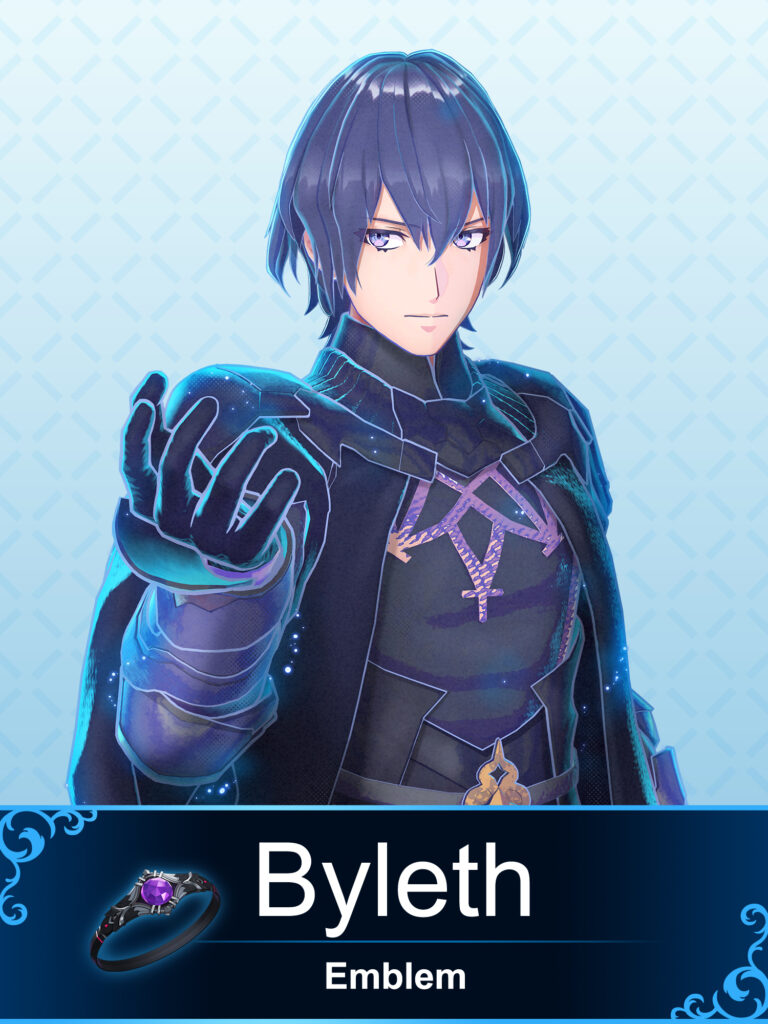 Emblem Byleth (Yūsuke Kobayashi), known as the Emblem of the Academy, is a former mercenary, now instructor at the Officer's Academy.
Plus a video featuring him and Alcryst, which you can find translated over here.
Finally, the overview video itself!
Above is the video re-uploaded on YouTube as is.
Here's an overview on how to use Byleth, the Emblem of the Academy. He can increase the abilities of allies, to guide them towards victory. Rather than acting alone, he's an Emblem who's most effective when surrounded by allies.