Later than originally anticipated, the demo for Fire Emblem Warriors: Three Hopes is now here, alongside the final trailer for the game, dubbed "Awakened Rivals".
Fans of the Ashen Wolves will be pleased to learn they're represented in the game.
The wolves don't have their own path, so it's unclear how you obtain them right now. We imagine they won't be DLC though.
Update: Here are their neutral portraits. In addition, you can view some of their alternate expressions via the Japanese website.
Another welcome confirmation: tea parties are back! It seems to function just like in Three Houses, where you get three chances to please your guest and you can use the camera to happily gaze at them.
Update: The "tea party" feature is part of the new "Expeditions", where you can invite an ally to outdoor locations such as plains, forests, mountains and the waterfront.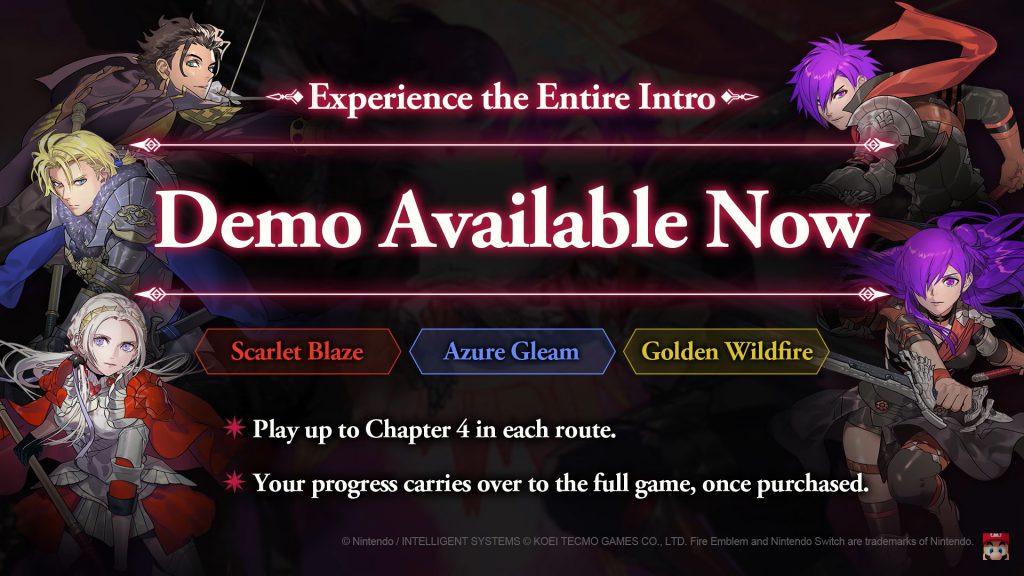 Last but not least, a demo is now available from the eShop. You can play up to Chapter 4 in each route and your progress will be kept for the full game. You may need to free up some space since the demo weighs at 7 GB or so (hmm…).
We'll share our impressions of the demo later!