Recently, the official Japanese Fire Emblem Twitter posted about another batch of Fire Emblem merchandise, this time releasing during December 2018.
The merchandise in question is published directly by Intelligent Systems, similar to the merchandise from April and May. Below, you can find all the details in English!
Pin Badges – 600 Yen each (excl. tax)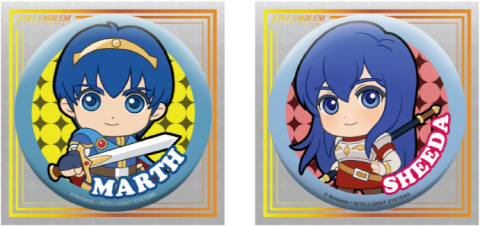 These are highly collectible badges (75 mm in diameter) that you can wear to show off your love for a character. This time, there are new designs for Marth and Caeda, the OG hero and heroine.