After quite a wait, it's Binding Blade's time to shine, as the New Heroes & Ascended Idunn Banner trailer has just dropped.
In this banner, you'll find some new characters from the Binding Blade series, including first timers Hugh, Cath and Niime. Furthermore, Idunn is the ascended unit this time, representing yet another color on the spectrum of Idunn versions.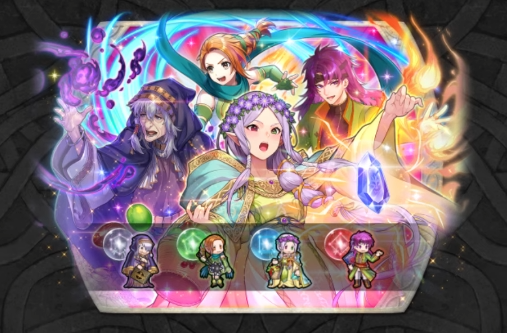 In addition, the upcoming Grand Hero Battle on February 18 will feature Gonzales: Kindly Bandit, presumably a Green Axe infantry unit. Furthermore, if you summon an Ascended Idunn from this banner, you'll receive an Ascendant Floret, which can be used to add an Asset to a Hero's stat. Finally, after 40 summons, Summoners will receive a Celestial Stone, as well as a Spark-effect, granting one free banner unit.
This banner will run on February 17, and will feature Cath: Master Thief as a 4* Focus unit.
For more details on the unit's skills, click Read More.