Today's daily Fire Emblem Engage content is an overview video showcasing Emblem Leif.
Like recent overviews, most of the info has been covered already, but there are some new gameplay shots.
First, Leif's profile: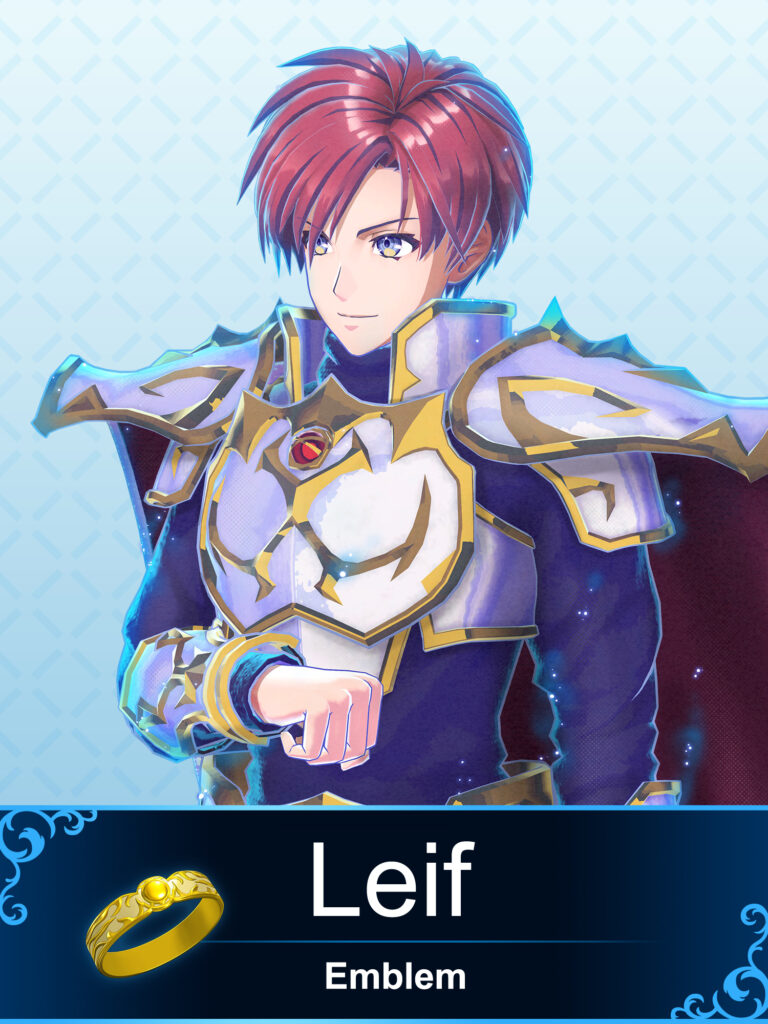 Emblem Leif (VA: Kenichi Suzumura), known as the Emblem of Genealogy, is a brave prince who carries the blood of two Crusaders.
If you're confused why Leif is the Emblem of "Genealogy", this is likely a reference to him being from the 2nd generation. Meanwhile Sigurd is the Emblem of the "Holy War".
A brief video of Leif chatting to Clanne:
Now onto the overview itself!
Leif can wield many weapons and quickly adapt to the situation. He's an excellent all-round Emblem who can attack from anywhere, without worrying about weapon or class advantages.