The next Resplendent Hero to grace FE Heroes will be Lon'qu: Solitary Blade.
This Embla-themed version of the silent swordsman will be available to subscribers from 25th August 2022. You can check out his artwork and voice samples here.
Also, the event calendar for mid August through mid September is now available.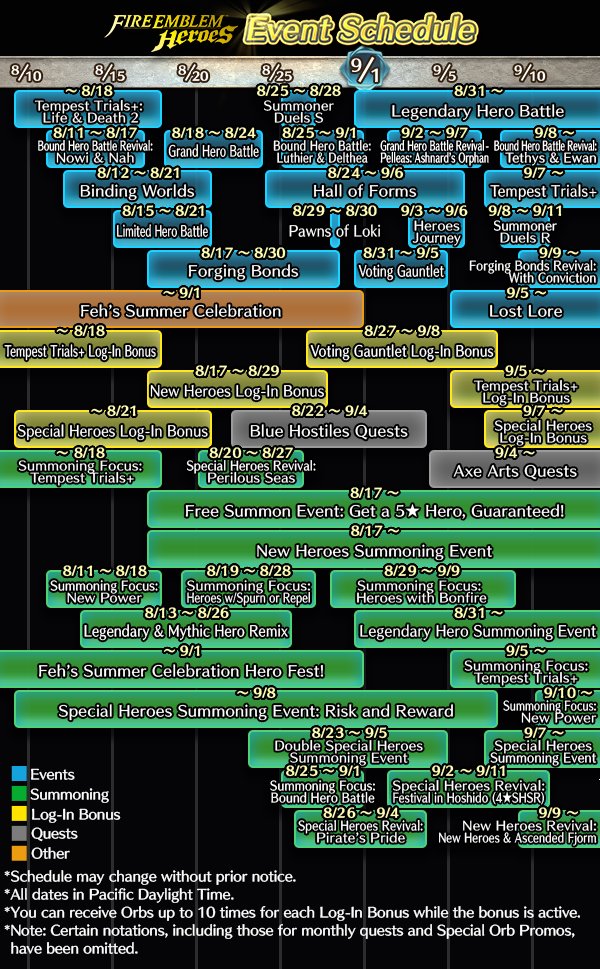 Key dates include New Heroes (almost definitely the CYL winners) from 17th August, another Legendary Hero on 31st August and another round of Special Heroes (dance-themed?) on 7th September.
Please continue for a text version of the calendar.