It's the weekend and I'd rather be in bed, but here, have another Fire Emblem Heroes news update!
Top of the news post today is the reappearance of Kana, in the Grand Hero Battle Revival – Kana: Dragon Spawn. If you missed out on obtaining any copies of him during his original run, here's your opportunity to grab him. Defeating Hard difficulty will net you a 3-Star Kana, while Lunatic and Infernal difficulties both grant a 4-Star Kana each. Completing Infernal gives you an additional 2,000 Feathers.
Since this is a GHB Revival, there are now Quests available where you may earn Orbs and 3-Star Kana for completing them! This GHB Revival ends on the 18th of October, 6:59AM UTC. Claw up all the rewards before time runs out.
Next Arena season's bonus Heroes have been revealed. They include: Legendary Young Tiki, Halloween Kagero, Halloween Myrrh, Halloween Mia, Halloween Niles, Halloween Dorcas (upcoming Tempest Trials+ reward), Saias, Legion, Lon'Qu, and Alfonse.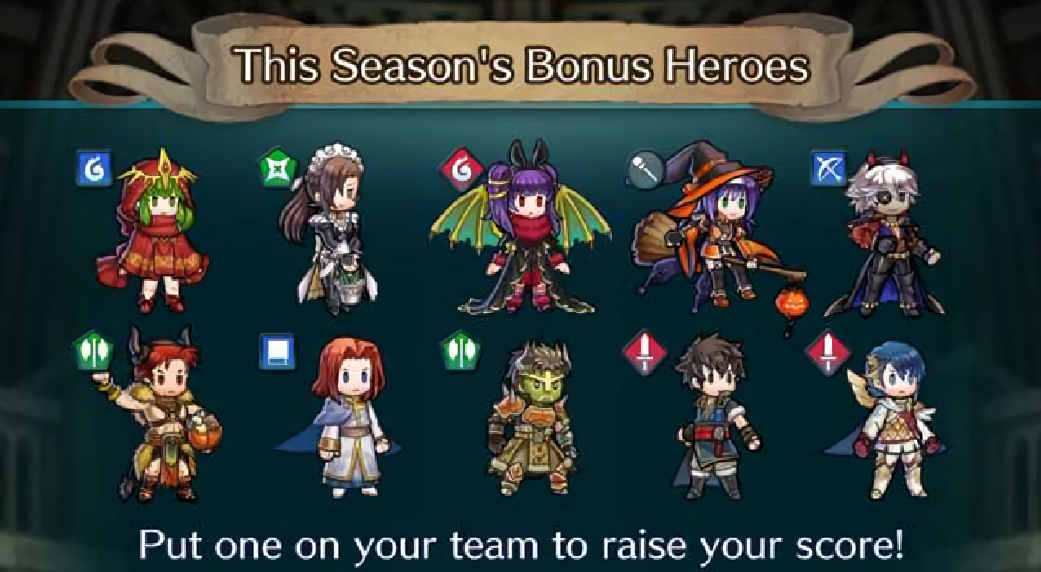 Raise any Bonus Heroes you may have and defeat enemies with them to earn up to 60 extra Arena points to your total Arena score (3 points per enemy defeated with a Bonus Hero).