Yes, we realise what date it is today, but it seems Intelligent Systems doesn't care or wants to take advantage of the confusion.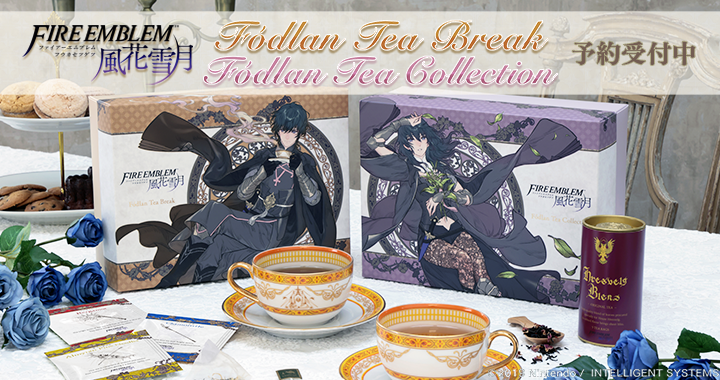 Fire Emblem is teaming up with LUPICIA, a leading tea specialist, to create Three Houses themed tea party products:
Fódlan Tea Break: "Hresvelg Blend" tea leaves and a tea cup and saucer.
Fódlan Tea Collection: A set of 30 tea bags with special packaging.
Pre-orders on Intelligent Systems's online store are open now until 31st May 2022; orders will be shipped sometime in September 2022.
Update: The Fódlan Tea Break & Collection are real, but they have prove extremely popular, so pre-orders are temporarily closed.
Update 2: Pre-orders are open again, but for how long, who can say?
For the occasion, veteran artist Rika Suzuki has created new artworks of male and female Byleth.