Note: I skipped over Pandreo's profile for now.
I was curious if they would do it and they did. Today's daily Fire Emblem Engage content is a better look at Emblem Tiki, who's available in Wave 1 of the Expansion Pass.
Say "hi" to Tiki: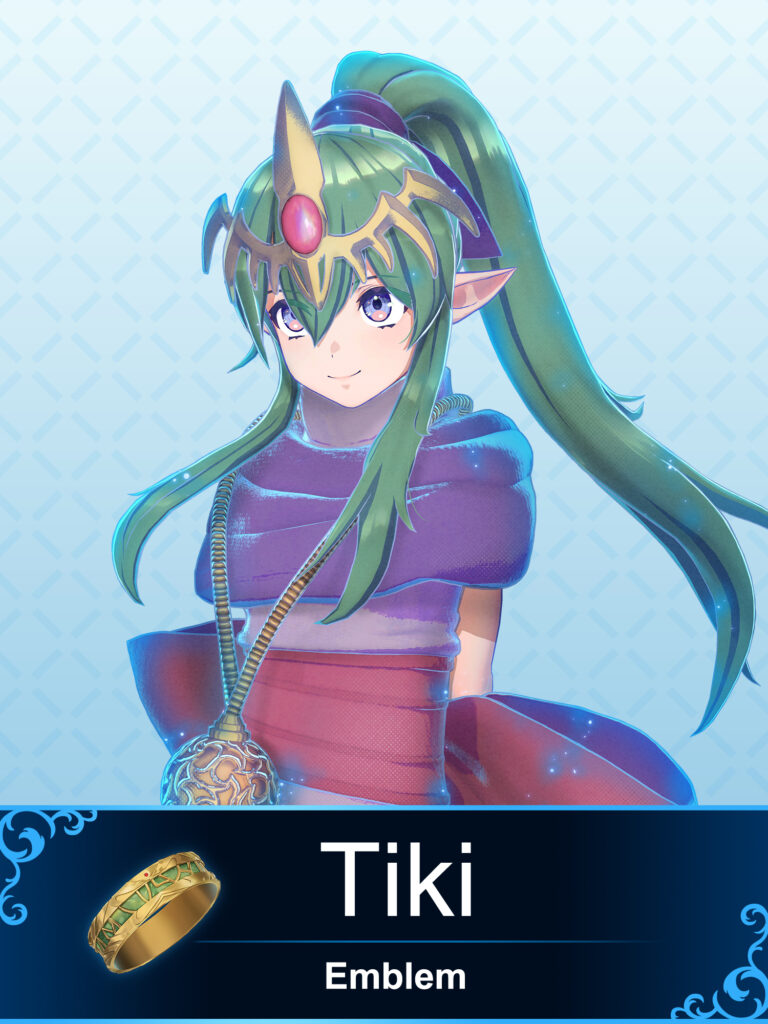 Emblem Tiki (VA: Sumire Morohoshi), also known as the Emblem of the Dragon Princess, is an innocent girl who carries the blood of the Divine Dragons.
A conversation with Tiki:
We saw bits of this in the Japanese Expansion Pass trailer. It seems to occur at the end of Tiki's Divine Paralogue. From what she's saying, I think we may run into other DLC Emblems in other paralogues.
Another look at Starsphere's Protection:
Emblem Tiki's Sync skill "Starsphere's Protection" makes it easier for stats to increase during a Level Up. It's a good idea to equip her bracelet on an ally that you want to make extra strong.