Update: June 28th, 7:36 AM PT — More details regarding track availability have been added to this article.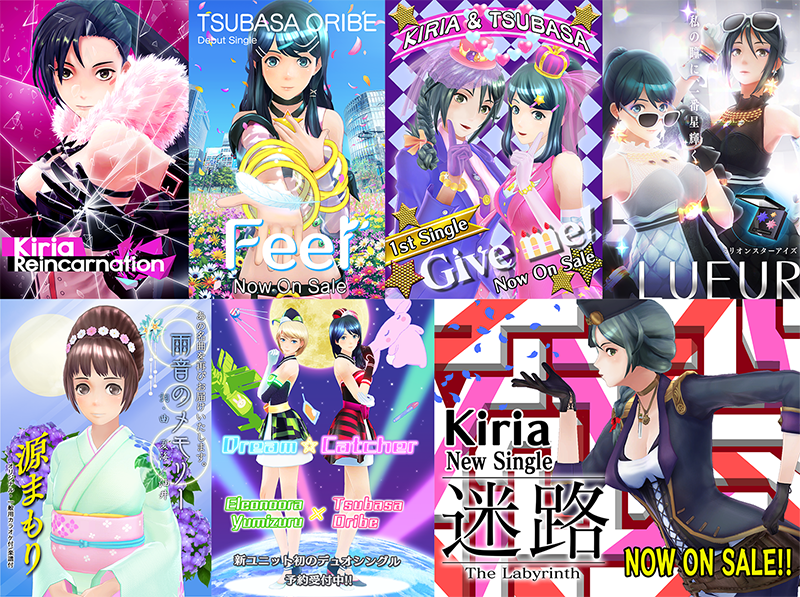 As previously announced, Avex has officially re-released seven character theme songs from the Tokyo Mirage Sessions #FE game, which are available for download now on iTunes, Recochoku, and mora music stores. Fans can enjoy these single tracks as their in-game, original full, or instrumental versions, and in even new high-resolution audio quality from Recochoku or mora!
Note: In a previous report, we mistakenly wrote that these songs would be free to download, but as it turns out, they are in fact paid purchases. We would like to apologize for the misunderstanding regarding this detail.
George Aburai, song producer at Avex, also hopes that any Tokyo Mirage Sessions fans can share their experiences of listening to these newly released versions of the songs online using the hashtags #0627幻影異聞録シングル配信 (TL: TMSJune27thSinglesRelease) and #幻影異聞録はいいぞ (TL: TMSistheBest).
The seven songs and where to download and purchase each of them are as follows:
At this time, there are no plans announced for further distribution of these songs, so anyone who doesn't use these platforms may have to find another way to listen to these tracks.
Tokyo Mirage Sessions #FE Encore, the enhanced version of the game for Nintendo Switch, tells a story about Japanese young adults teaming up with Fire Emblem characters to overcome an evil through music and entertainment. The soundtrack of the game was produced with authentic talent which fans continue to come back to, so this small occasion of officially re-releasing some of the music is sure to keep fans happy until next time.