With the addition of the latest summoning event, New Heroes, Ascended Ced & Rearmed Plumeria, Fire Emblem Heroes now has 1000 Heroes in the game.
The honour of being the 1000th Hero goes to Patty, Brigid's daughter from Genealogy of the Holy War.
Players can obtain free copies of Patty by completing special celebratory quests. Afterwards, she'll start appearing in new summoning events.
Other quest rewards include 10 Arena Reward 3 summon tickets, plus a snazzy accessory. On top of that, there's a log-in bonus where you can pick up 100 of each Dragonflower, 100 Trait Fruit and more.
Nintendo also shared a cute YouTube video to mark the occasion.
Besides that, they've opened a celebration site where you can watch this video and play around with an icon maker. There's a "Coming Soon" section too, which will open on 21st September.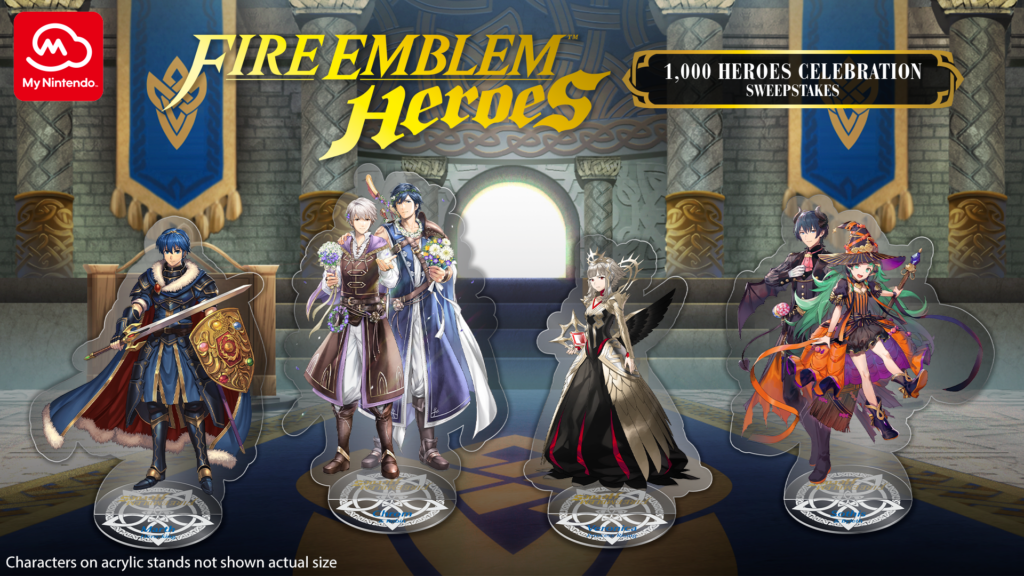 Finally, if you're a North American or Canadian resident, you can try your luck at the 1000 Heroes celebration sweepstakes. Up for grabs are 20 acrylic stands featuring some of the Heroes, such as Legendary Marth, Valentine's Chrom & Robin, Legendary Veronica and Halloween Sothis.