Updates to the Illusory Revelations #FE official site are becoming like buses: you wait ages for one, then two come at once. (Of course, game development isn't easy, so that's not a complaint, by any means.)
In any case, the last site update was back in late April and now, just over a month later, we have not one but two staff blog posts!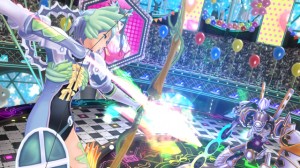 As it happens, both posts are from the directors of the game. The first post is from Eiji Ishida, the chief designer for battles, and the second post is from Mitsuru Hirata, who's the chief director.
Because the posts are fairly long and I'm not great at translating anything beyond basic descriptions, I will instead refer you to Siliconera's excellent English translations:
Although the posts include relatively few concrete details on the game itself, they both offer a lot of insight into the directors' experience and passion for the Fire Emblem series.
In particular, you almost feel sorry for Hirata's endless cycle of angst…
At the end, Hirata finishes with a familiar screenshot, subtly emphasising that the team has been busy at work and not resting on their laurels until the game's Winter 2015 release (in Japan).
Although the scene looks similar at first glance, Hirata notes that the newer screenshot on the right has improved graphical effects, which you can observe for yourself if you enlarge both and view them side by side.
Of note, the floor has a more detailed and realistic texture and there are increased lighting effects in the background. Well, as long as they're working on the game, we can't really complain!