Just before Wave 3 of the Fire Emblem Engage Expansion Pass releases tomorrow, the official Fire Emblem JP Twitter has shared additional info about Emblem Veronica.
First, her profile: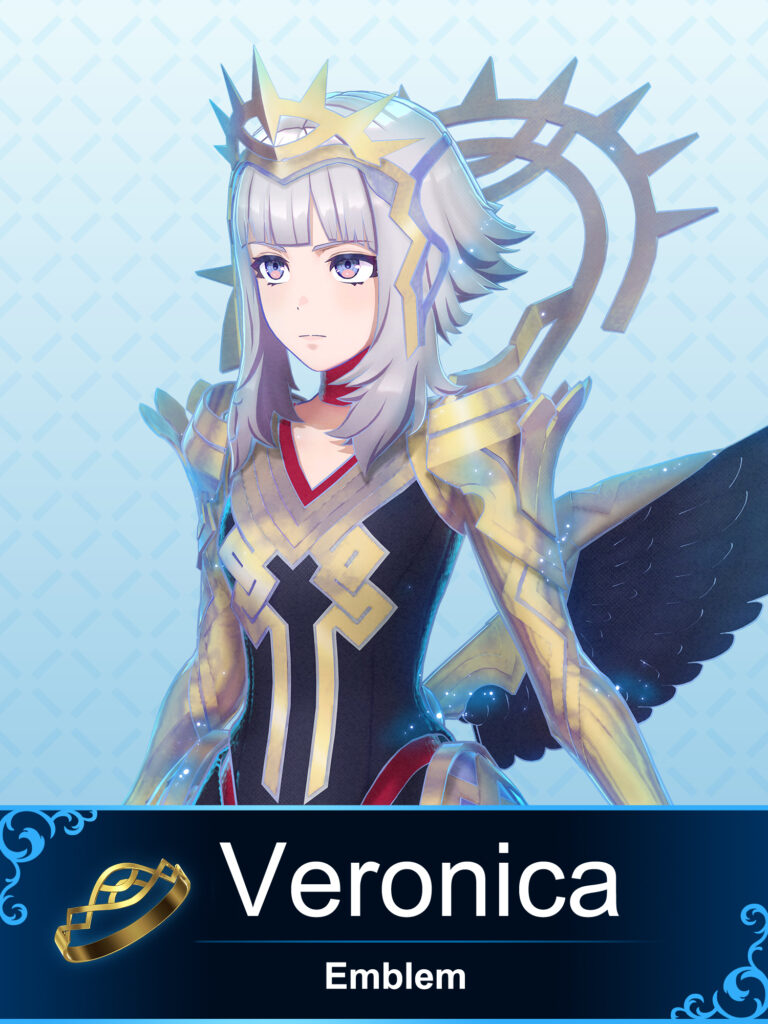 Emblem Veronica (VA: Rina Hidaka), known as the Emblem of Heroes, excels at unconventional strategies, such as summoning allies and performing special attacks.
As we saw in the Nintendo Direct trailer, Veronica's map seems to occur on a floating island presumably based on the World of Zenith.