We have another Fire Emblem Engage official Twitter post this week!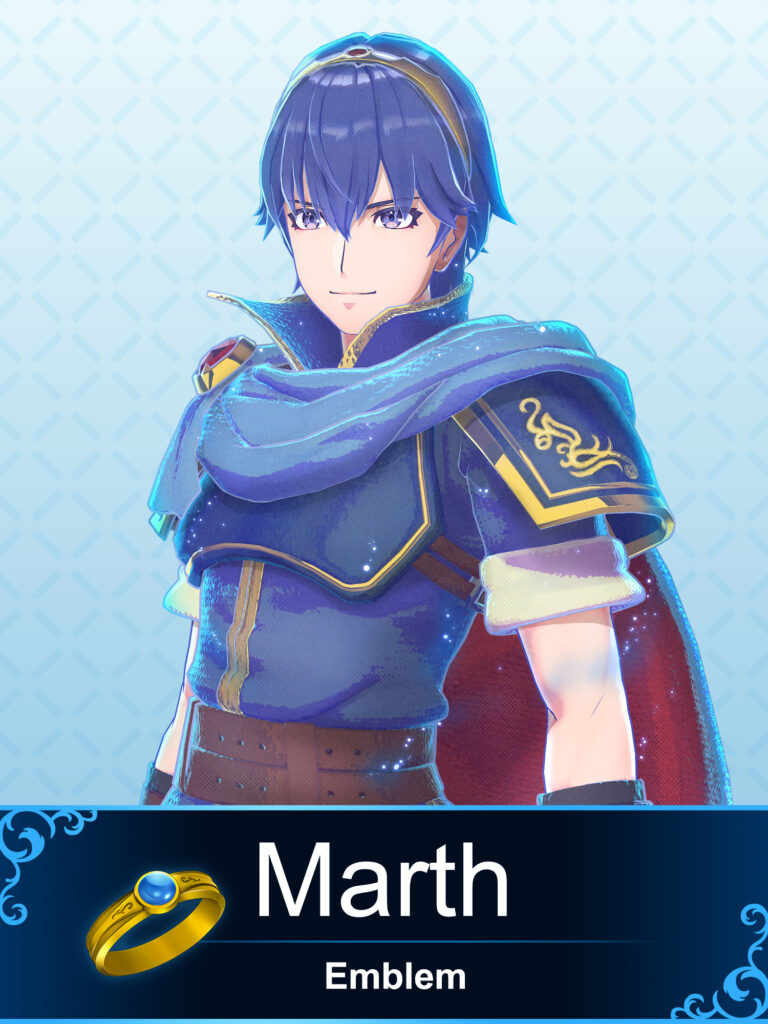 Following Alear and the Dragon Guardians, this time we have some details for Marth, the first Fire Emblem protagonist and likely the first Emblem you'll acquire.
The Emblem Marth (VA: Hikaru Midorikawa), also known as the "Emblem of Beginnings" is a hero among heroes who's extremely noble and charismatic. A prince of Altea, from the outrealm continent of Archanea.
"Emblem of Beginnings" is a fitting title for the first protagonist. Although I do wonder if it'll have some story significance.
As usual, next up is a battle.
This appears to be the same verdant kingdom map that appeared in the reveal trailer.
On the left is the footage from today's Twitter post; on the right is from the reveal trailer.
The only difference is that Alear is now equipped with Marth–and receives a stat boost because of this. (Also, Framme is still to the far left; she's just blocked by Alear's portrait right now.)
When Alear moves towards the enemy, we see the actions menu, which wasn't shown in the trailer. The first option is Engage, which combines Alear and Marth. Next are Attack, Item, Convoy and Wait. Presumably Alear acts as the convoy, so he/she can access it whenever, while other characters must move next to Alear to do so.
Alear's weapons/items include Libération, an Iron Sword and Vulnerary. Libération is a D rank sword it seems (that or it's Alear's sword rank that's D). It's said to be "for Divine Dragons only" and grants Engage Count +1 if the wielder lands the finishing blow on an enemy. Engage Count probably refers to the countdown before an Engaged character reverts.