A quick update regarding the upcoming Fire Emblem Heroes x Dragalia Lost event: Everyone participating in Part 2 of the collaboration will receive Sharena!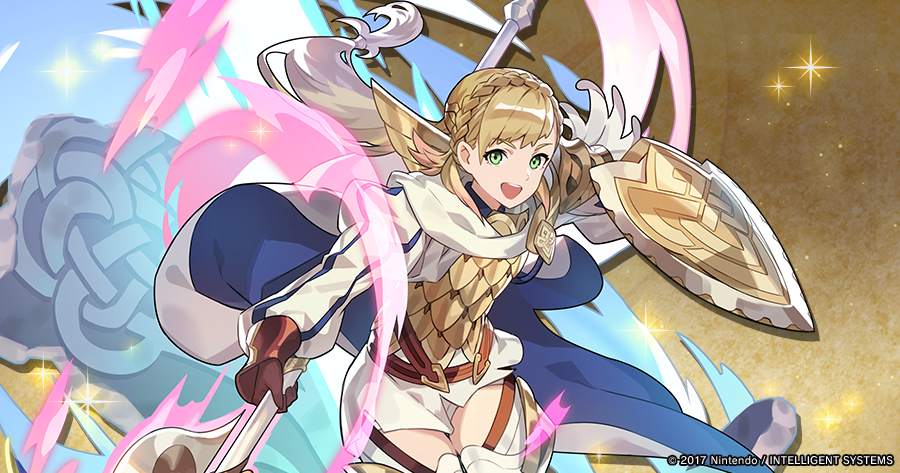 The Princess of Askr will become a permanent addition to your adventurer roster once you reach maximum friendship points by having her on your team as you play the game.
The reveal was done during this month's "This Month in Dragalia Lost" news post (which you can read here), where the game's Director lets the players in on plans for future events, additions, changes, etc..
Part 2 of the crossover event is due to begin "at the end of April" right after Part 1 (a re-run of last year's Heroes event) ends.
Players who did not get the chance to participate in last year's event will have their chance this year. Sharena's brother, Alfonse, was the free unit given to players during the first event, and now players have the opportunity to obtain him this year once more when the re-run begins on the 19th of April.
Fjorm, Marth, and Veronica will also once again be available through summoning during the Part 1 re-run. Additionally, all four playable Heroes featured in Part 1 will receive buffs via unlocked Mana spirals which will increase their level caps and improve their abilities.
There is still no clue as to who will be featured on the Part 2 banner, and I don't think they will be revealed until much closer to the event. Personally, I'm hoping to see the people's hero Ike, while other Heroes-specific possibilities could include some of the cast of Book II (Gunnthra, Surtr, etc.) or even Eir from Book III as Vincent had speculated in the initial collab news post last week. Whoever it may be, we'll keep you posted here once the news drops.