During the middle of August, the official English version of Vestaria Saga was announced, together with a playable demo.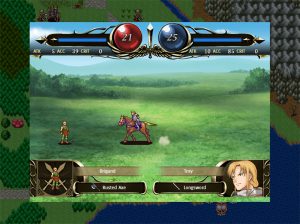 Around this time, we reached out to DANGEN Entertainment–the company responsible for localising the game–to see if they could answer some burning questions we had.
For those who haven't been keeping up–and possibly quite confused–Vestaria Saga is an indie game that's believed to be created by one of the founders of the Fire Emblem series. But that's all we can say on the matter, since he wishes to distance himself away from any potential drama.
Although we–Serenes Forest–are primarily a Fire Emblem fan site, we also like to cover all the spin-off games and related games, which Vestaria falls under.
With that out of the way, onto the interview itself!