Here's something slightly unexpected. Nintendo has shared a bunch of wallpapers for their biggest Switch titles, including four for Three Houses.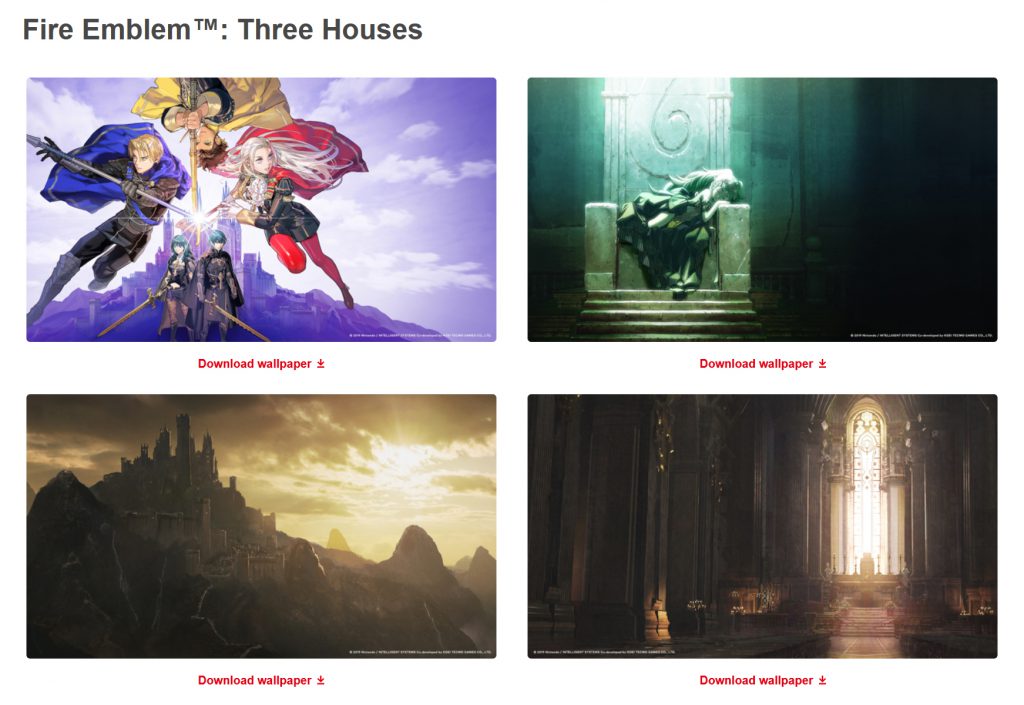 The wallpapers are of the game's key art, the title screen with Sothis on the throne, Garreg Mach Monastery during the evening and the Cathedral. You can grab them from the special website. All wallpapers are 1920 x 1080 pixels in size.
Of note, this is probably the only time the Sothis artwork has been released in high quality. That said, it's not that much bigger than the one found in-game.
By the way, if you're looking for other artwork that could be used for a wallpaper, please check out our Three Houses gallery. The ones of the monastery during the day are quite nice! As an extra bonus, here's the Maddening version of the Sothis title screen artwork.