It finally happened, folks! We got our own 20+ minute Nintendo Direct geared specifically towards Fire Emblem! If you didn't get the chance to see it, check it out here.
Read More for details:
Opening with a beautiful score of the classic Fire Emblem theme, Yuri Lowenthal (popular Voice Actor for FE Fates) narrates us through the Direct.
We're initially greeted with a translated Fire Emblem Gaiden (The second installment in the series), featuring a translated (via Subtitles) introduction of the series. The upcoming game is titled Fire Emblem Echoes Shadows of Valentia.
This game introduced us to lords Alm and Celica, and pioneered many elements that current Fire Emblems today even refer to, such as reclassing and skirmishes. It reimagines Gaiden on a much more beautiful scale. Studio Khara is taking over the animation of cutscenes, introducing a fantastic display of western animation. We're also given back overworld travel, and even dungeon exploration before entering battle in some scenarios.
Joining this game's release will be two new amiibo, Celica and Alm.
The game is set to release on 3DS and will be available in stores as of May 19, 2017 in the US, and April 20 in Japan.
For a bit more Gaiden love, Cipher Fans have something to celebrate! Fans of Fire Emblem Cipher will see a release a new set dedicated to the Gaiden cast, in their season 9 set.
This set will be available in June of this year.
Also covered was the recently revealed Fire Emblem Warriors, Koei Tecmo's latest announcement for the Nintendo switch.

Fire Emblem Warriors received a brief introduction. The shown scenes features playable Chrom, with an extremely flashy moveset, as expected from the makers of the Warriors franchise. It will be released Fall 2017, for both Nintendo Switch and New 3DSXL. in all regions.
Additionally, Nintendo Switch also covers its next release on the Nintendo Switch, with plans to take full advantage in 2018 with a new unnamed title. No information is covered, but it will be a new game, and the last game released on a home console since Fire Emblem Radiant Dawn for the Wii.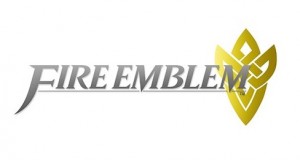 Last among the covered topics included was the long anticipated Fire Emblem Mobile, now dubbed Fire Emblem Heroes.
Fire Emblem Heroes gets coverage, withan all new cast using lances, swords and…guns? Xander and Lucina appear, along with Chrom, Camilla, Hinoka, Takumi and Lissa, jumping into an impressive looking battle cutscene, as well as a few new faces. Yusuke Kozaki, among other artists, return to cover artwork for old and new characters alike.
The game is a scaled down 8 x 6 grid, featuring a scaled down for size map to move on and engage battle through with up to 4 units. The mechanics look largely similar to most installments, including terrain handling, and a surprisingly yet expected visit from many returning characters from the many games in the franchise. The Weapon Triangle mimics the Fire Emblem Fates triangle, including magic over weaponry in battle.
Microtransactions will exist for "Orbs", which you can use to exchange for alternative units to join your army. You can earn these through gameplay or by purchasing them with real world currency. More details on everything Fire Emblem Heroes related can be found on their Official website.
There will be various ways to play, including an Arena and Training Tower, as well as a progressive story to complete. Stats and Skills can be applied freely by dedicating items to them.
A full analysis of the trailers for the upcoming Fire Emblem Echoes and Fire Emblem Heroes will be coming soon!
And finally, to tag along with your Mobile fun, Nintendo is releasing a new set of Line stickers for the messenger App.
Fire Emblem Heroes will be available worldwide on February 2 on Google Play, and for iOS soon after. Also, you can vote for heroes to have included in special events coming soon. Visit https://events.fire-emblem-heroes.com/vote to join the contest and vote for your favorite two!