With 2018 about to come to a close, it was only a matter of time until the 2019 New Year banner was announced. Dataminers may have already given us spoilers as for what was to come, but for the rest of the summoners out there, that aren't following along, come check out the New Year's of Fire and Ice Special Heroes banner that was just announced.
This year, Nifl and Muspell join forces in this unlikely celebration, giving us a summonable foursome in Fjorm, Gunnthra, Hrid and Laevateinn. Outside of the quartet, Laegjarn: New Experiences (a Blue Lance Cavalier) will be available as a Tempest Trials+ reward unit, in upcoming Tempest Trials+: An ALliance of Princesses (starting January 1). In total, the banner brings us new debuff-centric units and new skills in Hone Atk 4 and Joint Hone Spd.
Of course, this banner comes with a Paralogue series, so prepare for the standard batch of Orbs and likely, associated quests for more Orbs.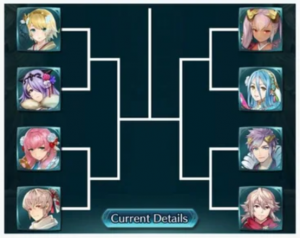 Beyond dealing with the incoming units in general battles, there is a Voting Gauntlet to prepare for. This voting gauntlet pits the 2018 vs the 2019 New Years units, in a fairly assorted batch that happens to include the Tempest Trials reward Corrin [M]. Will this mean that the batch of alts from last year will be available in a banner? Given the history of VGs, the answer is likely yes, so good luck (in advance) in scoring a New Year's Camilla, Takumi or Azura for the Voting Gauntlet.
Finally, it looks like two new one-time purchase sales will be coming, bestowing to buyers a combination of 140 orbs, 10,000 Hero Feathers and the differentiating components of the two sales, either Fjorm: New Traditions and 400 Aether Stones or Laevatein: Kumade Warrior and 200 Heroic Grails. Each is available for $74.99, and only available for the month of January, 2019.
For more details on the four summonable units, click Read More. If you'd like to watch the Japanese trailer, click here.