Yesterday, Nintendo Japan showcased their Three Houses's special edition–the "Fódlan Collection". In our earlier article, we briefly outlined the contents. But since it's a quiet weekend, I thought I'd have a more thorough look…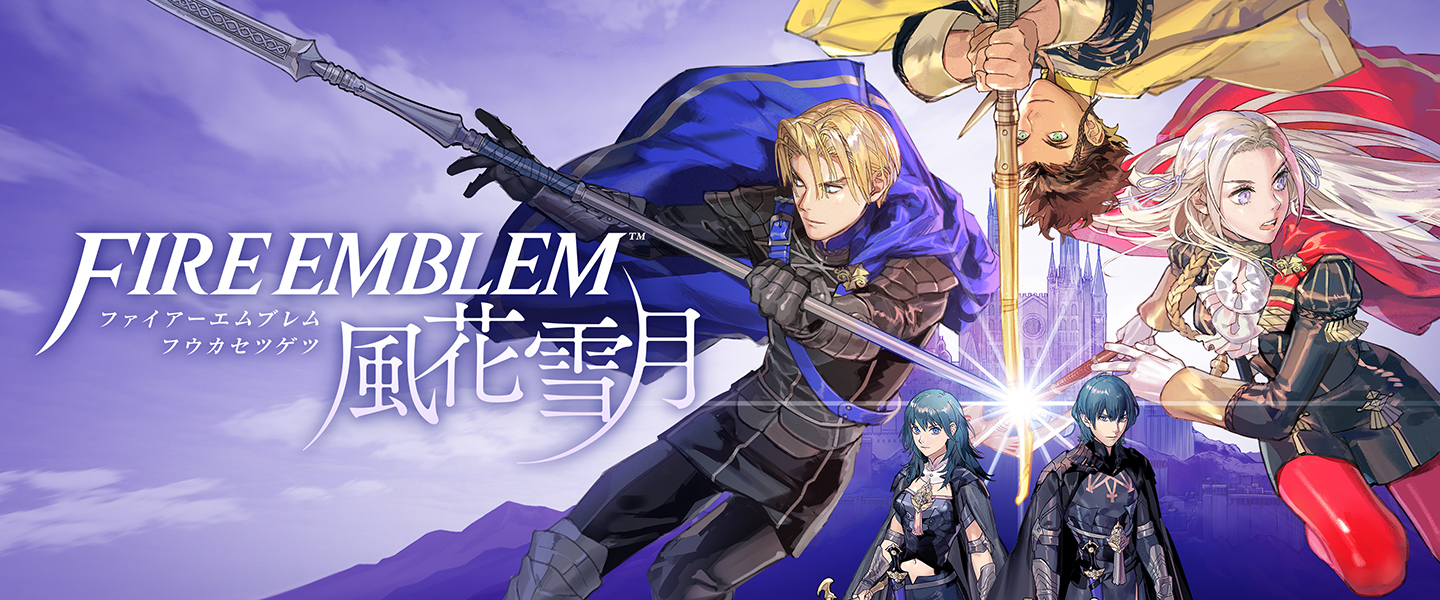 To begin with, one of the biggest talking points, although perhaps for the wrong reasons: the game's boxart and key visual. In case you missed it, Nintendo of America confirmed that they'll be printing the same boxart. Presumably Europe will follow suit.
As for the artwork itself, the most interesting things for me are the weapons being held by the House Leaders and male/female Byleth. In particular, Edelgard seems to wielding an axe with a fairly unique design that I don't remember seeing before.
I'm assuming the left side–the longer one–is the axe edge. On the right side, there's a swirly symbol that resembles a Tomoe, which is apparently widely used in Japanese shrines and as a family emblem.