At WonHobby Gallery 2023 Spring, a new scale figure for Corrin in her Nohr Noble attire was revealed.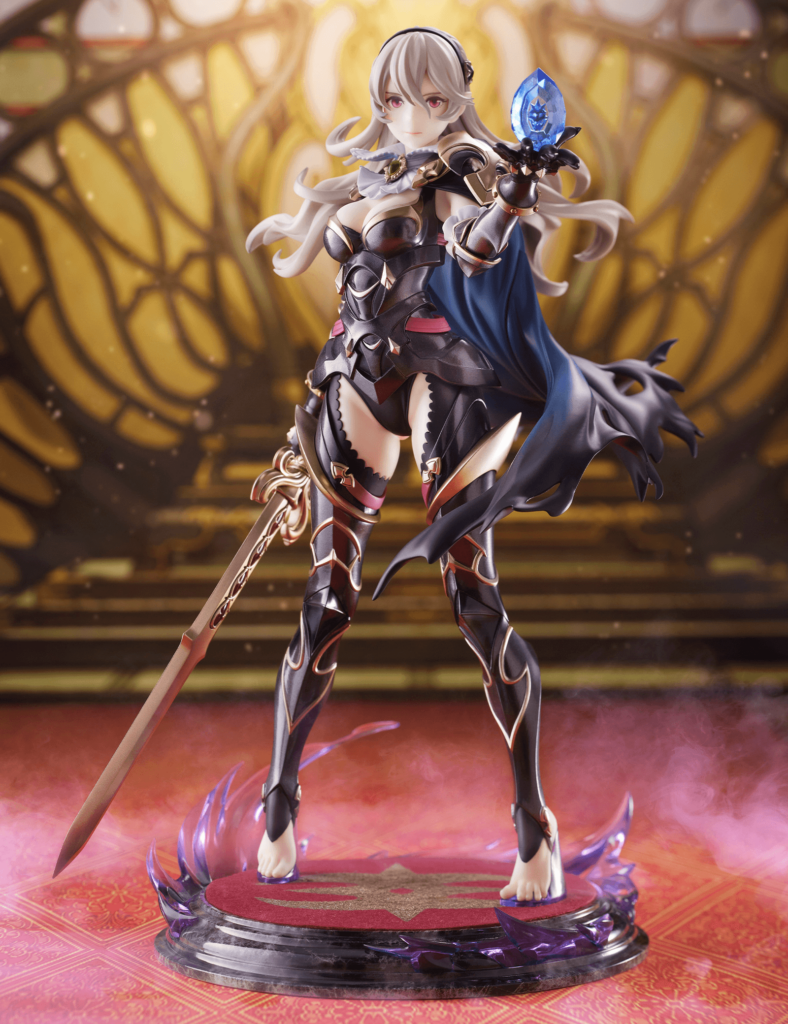 The figure is expected to release on June 2024, so just over a year away.
Intelligent Systems has added a product page on their website, featuring a 360 degree showcase, plus artwork and a comment from Yusuke Kozaki, who designed the characters.
Here's our translation of his comment:
No way, Corrin is getting a scale figure and it's the popular Nohr Noble outfit too!

It has a really cool finish and looks great from every angle. It seems CG is used for prototyping these days–the realistic shape of the cape and the silhouette of the flowing hair is a clear sign–and the quality has improved a lot in recent years.

It's already been 8 years since the release of Fire Emblem Fates, but I'm delighted that we still have the chance to sculpt it with the latest technology!
Good Smile Company (the distributor) also has their own product page. Below are photos from the page.