The Fire Emblem Armory Collection, which started in 2019, is adding some new products, all scheduled to release before the end of 2021.
Firstly, there will be two "Fire Emblem Armory Collection Mini" sets, similar to the Three Houses set available via FE Expo II (and which can still be purchased via IS's web store).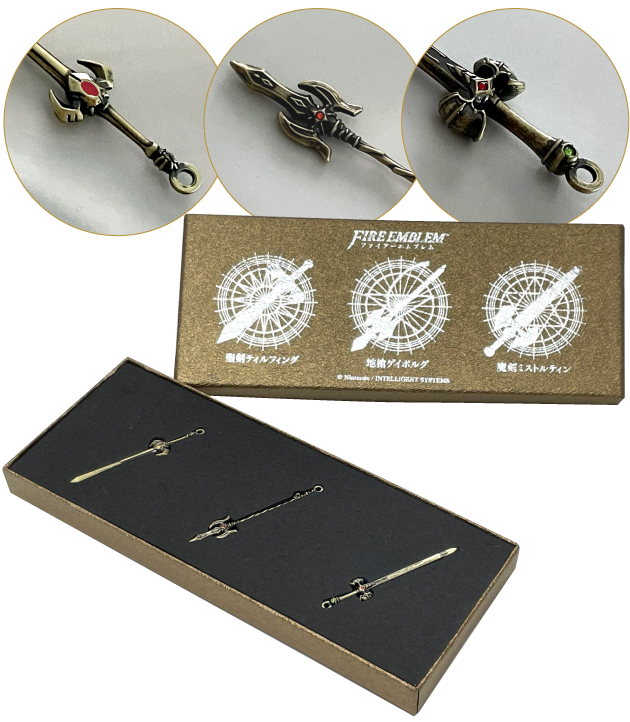 One of them will feature the divine weapons wielded by Sigurd, Quan and Eldigan from Genealogy of the Holy War: the divine Tyrfing, earthly Gae Bolg and dark Mystletainn.
It'll be releasing on September 2021, priced at 4,400 Yen (including tax), and is now available to pre-order.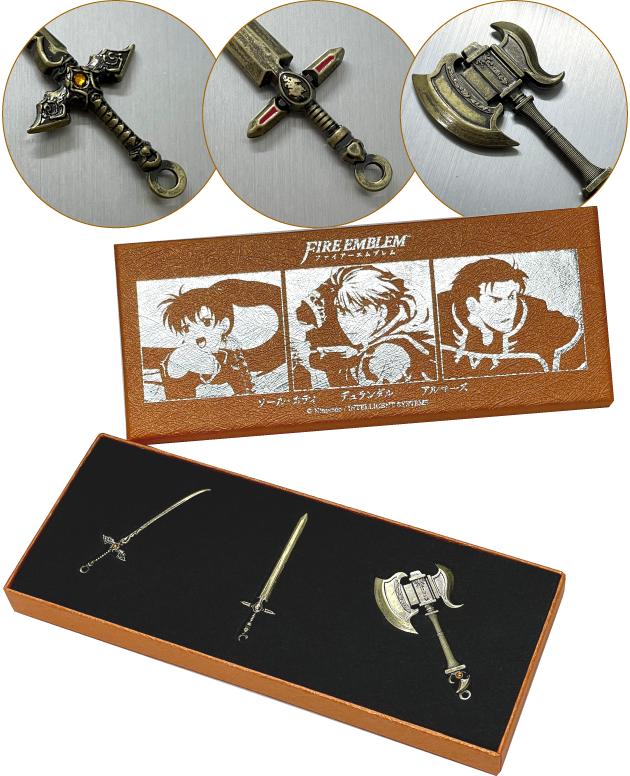 The other will feature the ultimate weapons wielded by Lyn, Eliwood and Hector from Blazing Blade: the Sol Katti, Durandal and Armads. If you don't recognise the Sol Katti, the one in FE Heroes is based on its Awakening incarnation.
It'll be released on October 2021, also priced at 4,400 Yen (with tax).
Specifications (both)
Length: Approx 65 mm
Box: Approx 220 x 90 x 20 mm
Materials: Zinc alloy body and stainless steel/copper parts
Last but not least, the Fire Emblem from Awakening will be released as part of the "Fire Emblem Armory Collection" (not mini) on November 2021, again priced at 4,400 Yen (with tax).
It'll be joining the Fire Emblem (Binding Shield) from Mystery of the Emblem, which was exclusively given to SS ticket holders for the first FE Expo (and the predecessor of the Armory Collection).
Specifications
Size: Approx 48 x 59 mm
Box: Approx 90 x 90 x 20 mm
Materials: Zinc alloy body and stainless steel/copper parts