It's been a few days since the final trailer and demo for FE Warriors: Three Hopes was released. Like usual, the Japanese Twitter account has continued sharing profiles for the newly revealed characters–this time, the Ashen Wolves.
If you missed the previous profiles, please click here.
By the way, ever since the demo came out, we've been combing the contents for anything interesting. Although the devs scrubbed a lot of data, they also left a surprisingly amount in…
If you're curious, you can check out our data-mining progress here.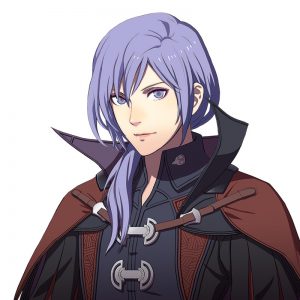 Yuri
VA: Junya Enoki
Born to a poor family in western Faerghus.
Adopted by a Kingdom noble and enrolled in the Officer's Academy, but transferred to the underground town "Abyss" due to certain reasons.
No matter what happens, he's determined to fight for those who accept him.
Trickster
One of Yuri's preferred classes.
Besides performing swift and tricky attacks with a sword, can wield magic.
Yuri can also set up Wind orbs that gather nearby foes. The orbs explode after a certain amount of time, sending those foes flying sky high!