Following the recent Fell Xenologue trailer for Fire Emblem Engage, the Japanese Twitter account has shared regular tidbits of info.
First, another glimpse of the Alfred and Céline from the other Elyos:
I had a suspicion, but this confirms that Céline's retainers and also her mother, Ève, are dead. In the trailer, there was a distinct lack of retainers. So I imagine most of–if not all of–them are dead already.
Since the Fell Xenologue tells a more compact story, it makes sense to limit the number of the characters, since we've already got Alear, the dragon twins, Four Wings and 8 royals, at least.
Next, the Four Wings, starting with Zelestia: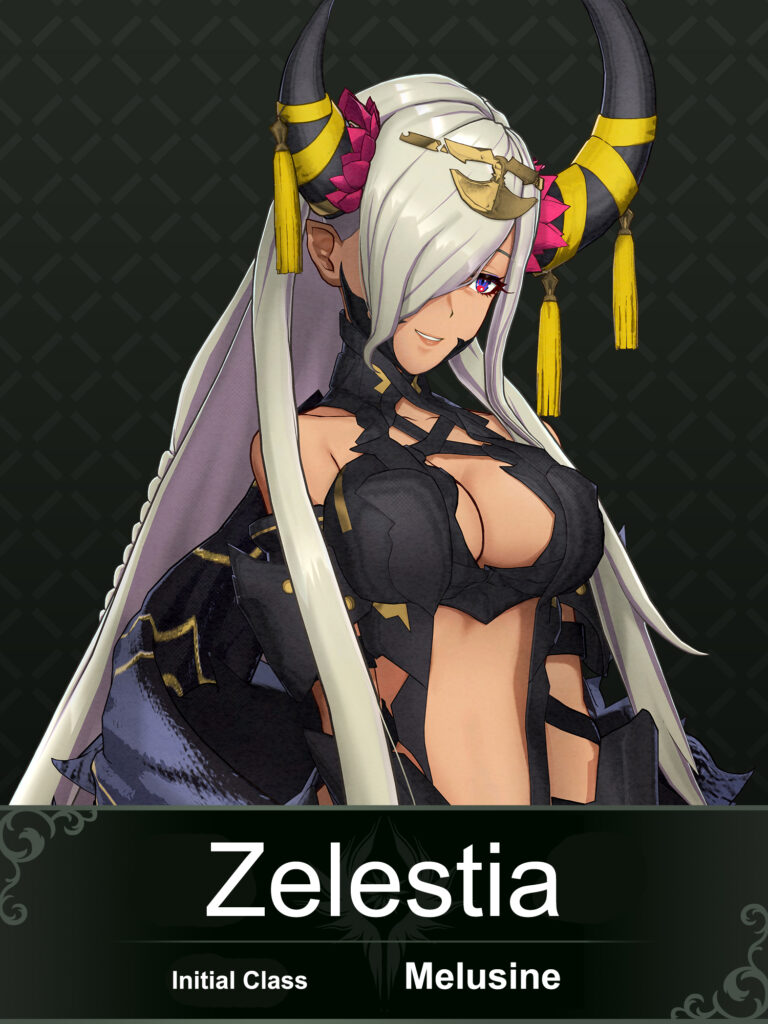 Zelestia (VA: Rika Fukami) is the leader ofthe Four Wings. She's a mage dragon who's lived for millenia.
You may recognise her line from the trailer. Because the Fell Xenologue occurs after Chapter 6 (when you unlock the Ancient Well), Alear has already met Zephia by then.