Ahead of the release of Wave 3 of the Fire Emblem Engage Expansion Pass, the official Fire Emblem JP Twitter has shared additional info about Emblem Chrom/Robin.
Here's their profile: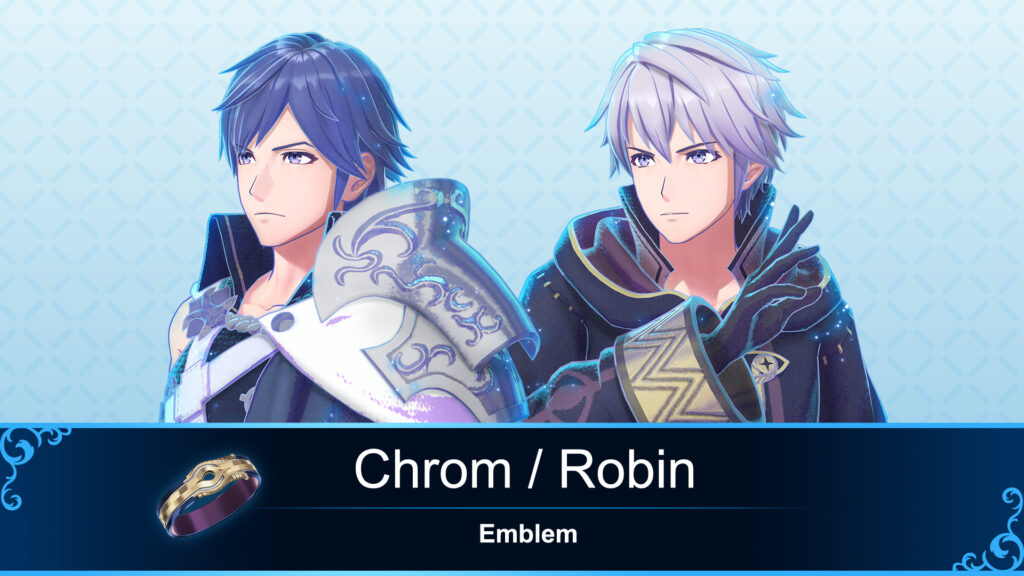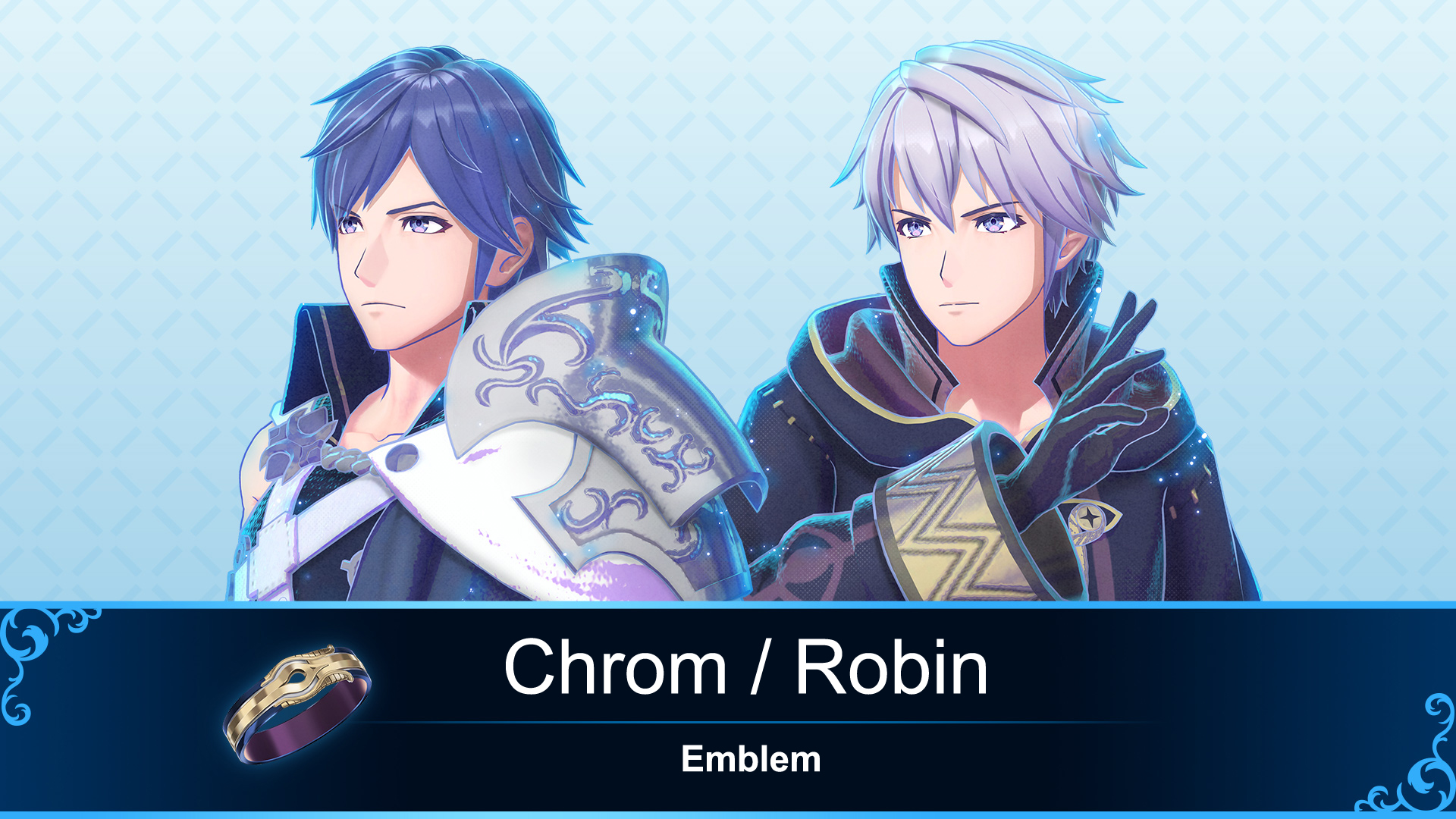 Emblem Chrom/Robin (VA: Tomokazu Sugita & Yoshimasa Hosoya), known as the Emblem of Bonds, combines Chrom's swordsmanship and Robin's spells and stratagems to dazzle foes.
Next, Alear meeting with the duo:
From the backdrop, it looks like Chrom/Robin's throwback map will be the Dragon's Table, first seen in the Premonition of Awakening.