Fire Emblem Heroes just hosted their Feh Channel Choose Your Legends 2018 edition video to show off off the new special heroes, as highlighted in the 2018 Choose Your Legends 2 event (full results here)!
Feh flew in as quickly as her little legs could flap, to get us news on the CYL versions of Ephraim, Hector, Celica, and Veronica, in this year's Arrival of the Brave event!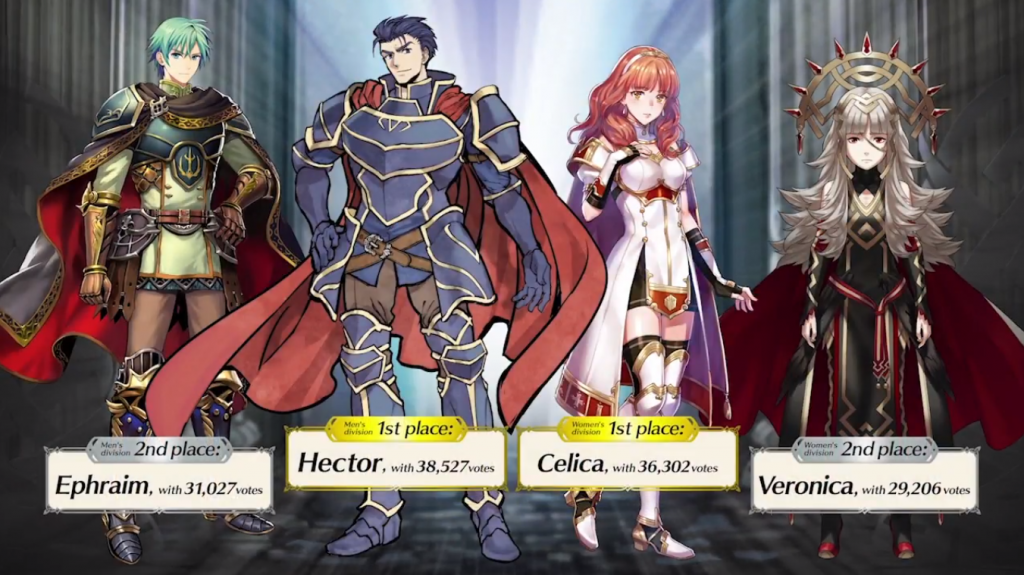 Arrival of the Brave kicks off in just a few hours, and just like last year, you"ll be given a free unit of your choice, as well as a free chance to summon during the event! Remember, Ephraim and Hector have swapped colors from their norm, and Veronica isn't green, unlike her in-game enemy counterpart, so pay close attention when summoning!
If you want to check out the Heroes and their full skill line, check out their trailer above. If you want to re-watch the Feh Channel, click here for the English version, and here for the Japanese version. You'll want to watch it, as each fighter brings a new skill not mentioned in the Feh Channel update…
Details on the units can be found below.